Sense of Space: BMC is a site-specific performance project devised by an ensemble of theatre students from Boston University.  We are working in collaboration with BU's Arts|Lab and Boston Medical Center (BMC), the largest level 1 trauma center in New England, to create an experiential performance piece in conversation with and inspired by public spaces at BMC.  We will be in residence in Shapiro and Menino Lobbies for four weeks where we will create artistic interventions to bring warmth and human connection to the space.  For our final two weeks, we will be creating Saturday lunchtime performances for Boston Health Care for the Homeless Program.  On Friday, March 8th at 6:30pm, we will share our work at BU's College of Fine Arts.
This blog is a landing page for our digital dramaturgy as we move through the creation process in early spring of 2019.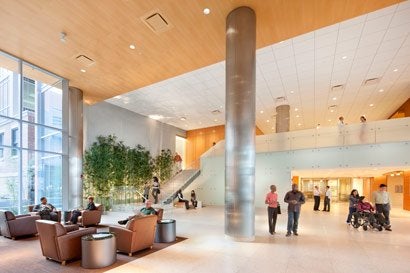 Feel free to drop us a line through our contact page.